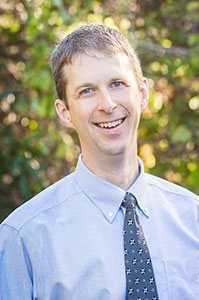 Steve Ross, DDS
Dr. Steve Ross graduated from Brigham Young University in 2000, earning his bachelor's degree. He went on to dental school at the University of California, San Francisco (UCSF), graduating in 2008. The majority of his dental school training had a foundation in function and aesthetics. Dr. Ross is dedicated to staying up to date in dentistry, so he continues his education continuously. He learns something new every day. Dr. Ross has received advanced training in implants, dentures, root canal therapy, periodontics, sedation dentistry, and treating medically compromised patients. Dr. Ross has been practicing in the Salinas, California, area since 2009. He is a member of the American Dental Association (ADA). Dr. Ross's goal is to give patients what they want whenever possible.
Dr. Ross and his wife Jen have one daughter and three sons. Dr. Ross is an Eagle Scout. He enjoys hiking and attending local sporting events.
---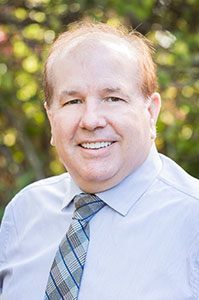 Mark Reber, DDS
Dr. Mark Reber has returned to Salinas to join Ross Family Dental. He brings amazing energy and talent to our team! UCLA trained and with over 20 years of experience, including teaching and mentoring his peers, building a private practice in Monterey county, and continuing his education at the Las Vegas Institute for Advanced Dental Studies.
Dr. Reber is very passionate about sleep apnea and has been specializing in dental sleep medicine for the majority of his career. He is also trained in Advanced Esthetic Dentistry, Neuromuscular Occlusion, Full Mouth Reconstruction, Treatment of TMJ and TMD, and Conscious Dental Sedation. Along with all of his great dental experience, he is also a fantastic father and an amazing husband.
---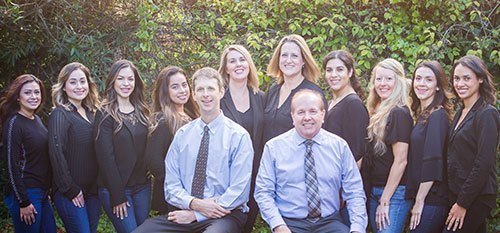 Our friendly dental team
welcomes you to Ross Family Dental! We cannot wait to make you a part of our dental family. We will ensure that your visits with Dr. Steven Ross are as comfortable and pleasant as possible. We are committed to explaining your dental options so that you can take an active part in your dental care. We encourage you to contact our dental office in Salinas, California, today to learn more about us and to schedule your next visit with our dentist.
---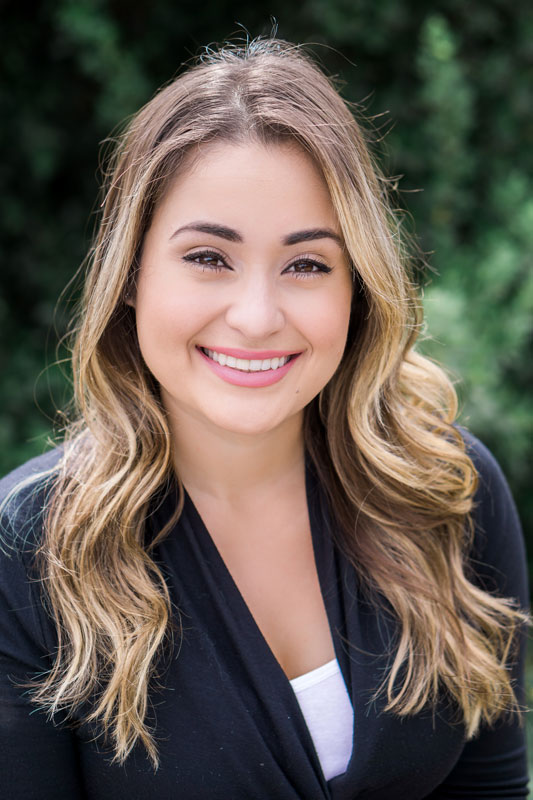 Alissa Valencia-Garcia, RDH
Periodontal Therapist
Alissa joined the Ross Family Dental team in August, 2013. After graduating from high school she attended the Dental Careers, Salinas Regional Occupational Program while taking her prerequisite courses for the Dental Hygiene Program. Upon graduation from Hartnell College, Alissa transferred to Diablo Valley College where she received her Dental Hygiene Degree in 2009. Alissa's favorite part about being a part of the Ross Family Dental team is having the opportunity to educate her patients on their oral health condition and treatment options. She strives to make every patient feel as comfortable as possible at every visit. Outside of work Alissa enjoys traveling, spending time with her family and friends and going on runs.
---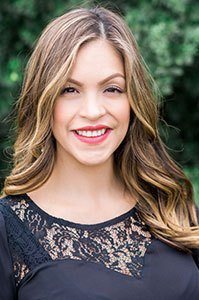 Amelia Morales, RDH
Periodontal Therapist
Amelia has been with our practice since April, 2014 and contributes as one of our amazing hygienists. Amelia graduated from the Dental Hygiene Program at Carrington College in 2011 with a degree in Dental Hygiene. Amelia enjoys being a part of the progressive team at Ross Family Dental. It is her priority to help educate her patients on their oral condition and treatment options while providing the very best dental care, delivered in the most comfortable manner possible. When not caring for her patients at work, Amelia is busy taking care of her two boys and family.
---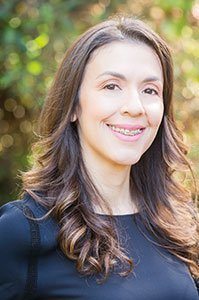 Melissa Gomez, RDA
Scheduling Coordinator
Melissa has been working in the dental field since 2005 when she graduated from the Dental Careers Program at Salinas' Regional Occupational Program. After working as a dental assistant for five years Melissa received her Registered Dental Assistant license in 2010. She joined the Ross Family Dental team in February, 2016 and is currently working to obtain her Orthodontic Assistant Permit. Melissa has also worked as an Infection Control Instructor. When not at Ross Family Dental, Melissa enjoys spending time with her daughter outside and watching her perform with her local dance group. Melissa says, "I enjoy assisting patients with their dental needs and educating them on their dental treatment options. I also love helping patients understand their dental insurance and how to make their benefits work for them."
---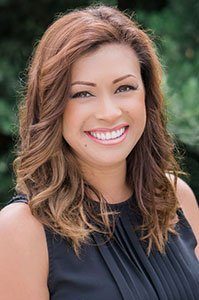 Heather Harrod, RDAEF2
Clinical Coordinator
Heather is one of the Registered Dental Assistants at our office. She graduated from a Regional Occupational Program in Dental Careers in 1998. Heather is also certified in coronal polishing as well as pit and fissure sealants. Additionally, Heather achieved her manicuring license in July of 2015. She is currently enrolled in the RDAEF2 program at the UOP, San Francisco School of Dentistry and will graduate in May of 2018. Dr. Steven Ross and Heather worked together many years ago, and she believes that he is a great boss and a great dentist who is very gentle and appreciative. Heather is happy to be a part of his practice and loves her teammates here. Heather contributes to the success of our office by helping patients feel at ease and assuring them that they are in good hands with our dentist. She enjoys making a difference in someone's smile.
---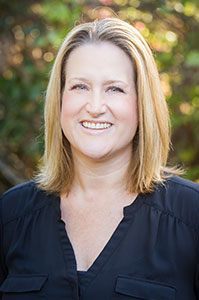 Leanne Costa, RDH
Periodontal Therapist
Leanne has been an integral part of our team since 2007 and is one of our dedicated dental hygienists. She graduated as valedictorian in 2007 from the prestigious Cabrillo College of Dental Hygiene, where she also served as class president. Leanne loves helping her patients achieve their oral health care goals and building close relationships with the people that she cares for at Ross Family Dental. She is a joy to be around and her laughter and upbeat personality are infectious! When not at work, Leanne enjoys spending time with her husband, George, and their daughters, Paige and Piper. She likes to read and enjoys cooking and baking, running and practicing mixed martial arts.
---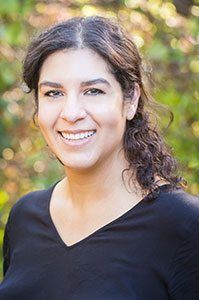 Diana Alvarado, RDAEF2
Clinical Coordinator
Diana has been with our team since February, 2016. She delivers care and treatment for our patients, while working both alongside Dr. Ross and directly with patients, specializing in Dental Restorations. She connects with our patients almost immediately, and strives to deliver great care and dental treatment. Diana graduated with an Associate of Science degree in Dental Assisting from Monterey Peninsula College in 2008. Her passion for dentistry led her to pursue furthering her career, and in 2014, she graduated from the University of Pacific, Dugoni School of Dentistry Registered Dental Assisting Extended Functions program, (RDAEF2). Diana says, "I have a great passion for dentistry, and am grateful for the opportunity to work with the most genuine and caring person, Dr. Ross."
---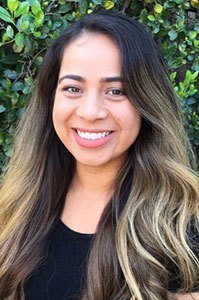 Mayra Mancilla
Insurance Coordinator
Mayra began her dental career in 2008 and has been working in dental office administration since that time. She contributes professionalism and accountability to our team. Mayra has worked alongside Dr. Ross since 2016 and believes that he is an amazing dentist. He is genuinely kind and values his relationships with his patients as much as he does with his team. In addition to her dental experience, Mayra attended Cabrillo College where she completed the EMT, Phlebotomy and Medical Assisting Programs. Mayra enjoys spending time with her sweet little girl, Delaila when not assisting patients in our office.
---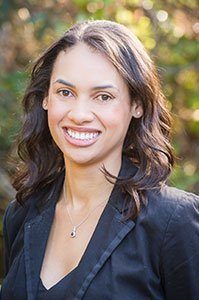 Meghan Deupser, RDH
Periodontal Therapist
Meghan joined our team of dental hygienists in 2015. She completed the Monterey Peninsula College, Dental Assisting Program and graduated from the Carrington College, Dental Hygiene Program in 2015. The main reason that Meghan wanted to become a Registered Dental Hygienist was to further educate the community and her patients about the necessity to help maintain their overall health with great dental care. When Meghan is not helping her patients get and stay healthy she enjoys hiking, traveling and spending time with her loved ones.
---